Welcome
Welcome to the official website for the United States Bankruptcy Court for the Southern District of Iowa.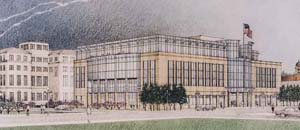 WE NEED YOUR FEEDBACK!
The Bankruptcy Judges of the Northern and Southern District of Iowa request your assistance in establishing a base line for study in a three-year Horizontal Consolidation Pilot Project. Please see the News and Announcements item below entitled Horizontal Consolidation Pilot Project Questionnaire for more information.
Court Location
U.S. Bankruptcy Court
Southern District of Iowa
110 East Court Avenue, Suite 300
Des Moines, Iowa 50309
(515) 284-6230
Attention Debtors
DeBN (Debtor Electronic Bankrupty Noticing)
Request email delivery of court notices/orders.
Easy • Fast • Convenient • Free
News & Announcements
At its September 2016 session, the Judicial Conference approved inflationary adjustments to fees More »