Welcome
Welcome to the official website for the United States Bankruptcy Court for the Southern District of Iowa.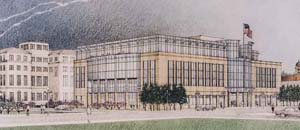 PLEASE NOTE:
Iowa Southern Bankruptcy implemented the Next Generation of CM/ECF on
April 23, 2018
. See the information for creating and upgrading your PACER account on our website at
NextGen CM/ECF
.
Court Location
U.S. Bankruptcy Court
Southern District of Iowa
110 East Court Avenue, Suite 300
Des Moines, Iowa 50309
(515) 284-6230
Hours and Directions »
Attention Creditors
Receive your notices through EBN - Electronic Bankruptcy Noticing
Reliable • Fast • Efficient • Free
Register now »
News & Announcements
On August 15, 2018, the Judicial Conference Advisory Committees on Appellate, Bankruptcy, Civil, More »
The judges of the Eighth Circuit courts invite you to join them August 15 - 17, 2018, at the Iowa More »